Hello, 
How are you travelling right now? 
Wherever you are right now, there is likely to be a common thought in all our minds.  
What the hell is happening. 
When Telstra is telling 20000 workers to work from home for the rest of the month, things are shifting.
I am currently waiting to be told the school my son boards at is closing for a period and I need to sort out whether he stays with my parents or we bring him home.  
In big ways or small COVID-19 is going to effect us all.  
I have spent several days helping clients with emails regarding what next for their business and their clients.  
Many other business groups I am a part of, people are already in dire straights.  
Cancellations
Drop in turnover
Hesitancy 
We have been asked, what are your contingency plans if everyone had to self-isolate.  
So I thought it timely to send you all an email about where might be able to help you.  
Firstly, my business is completely cloud based and has been for some time. My team and I can work anywhere and do.  
So we will continue to be here for you online as needed. So remember [email protected] is best. We all see that 🙂 
Secondly there are some things we are doing right now that can help you over the coming months if you find you need to pivot even more online.  
I read this quote the other day, that during good times, marketing is something you should do and in bad times, marketing is something you NEED to do.  
So we are here to help you if you find you need to drive more online traffic your way to your business, now that physical traffic is likely to dive.  
So if you have never executed online ads for Facebook or Google, now might be the time to start. Don't wait. 
We can also help you if you are thinking about introducing webinars or other online tools into your business.  
We have been long time users and implementers of webinar tools like Zoom, Google Meet, Webinar Ninja & Go To Meeting. We are also users and implementers of various LMS systems, including Thinkific, Teachable and Memberpress.
Thirdly, for those that have known me for a long time, you will know that I have an online digital marketing training school that teaches you to create your own digital strategy, but how to build it and implement it. 
Book a call if you would like to know more.  
If you have questions, don't hesitate to reach out for help.  
and finally, if your business has been on the slow side of a digital marketing uptake, now is most definitely the time to get this part of your business in order.  Traditional methods of networking, events, or trade shows for example are all going to grind to a halt in coming months.  
People may have a lot more time on their hands to browse the internet, so are they going to find your business? and what will they find?
Make sure you are visible.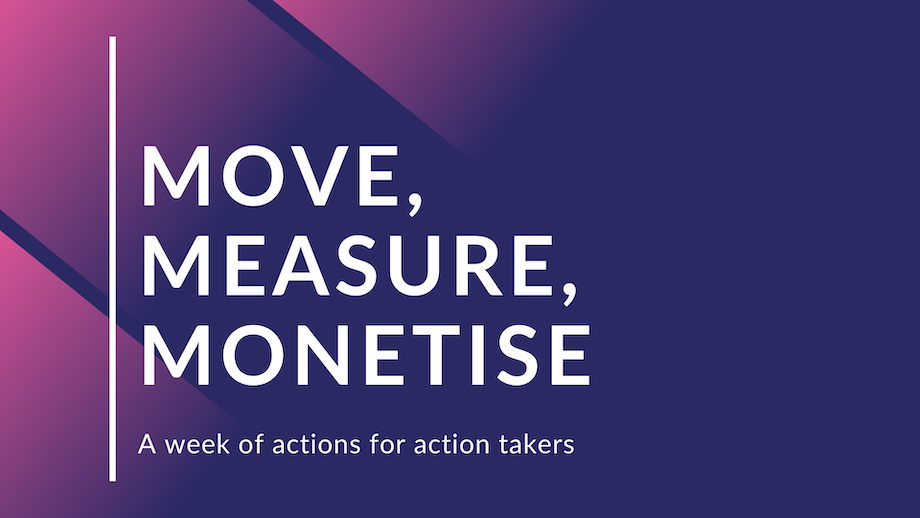 I am running a free training week inside my group The Digital Compass with Leanne O'Sullivan called Move, Measure, Monetise, and it kicks off Sunday night and continues all week. Everything is recorded, so don't worry if you come to it late.  
We will be specifically looking at
The Google Universe – particularly Google My Business, Google Search Console and Google Tag Manager
Setting tracking for future ads – Facebook Pixel and Google Adwords Tracking and an overview of FB Ads
Customer Watering Holes
Lead Generation/Landing Pages
and finally Email Sequences – the simple way. 
If you are worried about where now for your business, then I encourage you to remain positive, to be a smart marketer and business owner and explore what now for your business.  
This week of training is a week of action taking and momentum – not just giving in to woe is me. 
I will be demonstrating a few key tips that I share in my larger online program that will help your business right now. It is a hands-on kind of week, so whilst this may not be for you, it might be perfect for a member of your team.  
It will also be a great time to look into how you may need to market your business in the coming months, as things are going to be different and we avoid it at our peril.  
I hope to see you in the group soon.